Ultimos Posts
---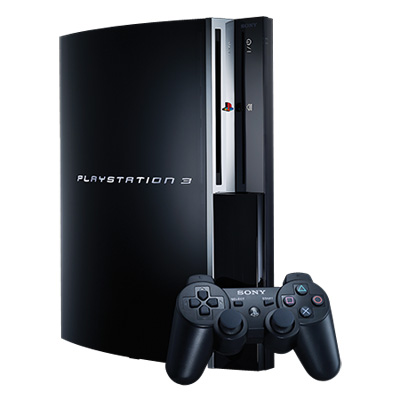 Descripcion:
Yakuza: Dead Souls, a game I have been anticipating for quite some time now, will finally be released to us round eyes the 13th! (Thats tomorrow, folks!) As an added bonus for being so awesome and preordering the game at your local Gamestop, you get a SHITLOAD of bonus content. Deets after the jump.
Several of them are skimpy bathing suits but others include outfits from such Japanese exports like High School of the Dead, Is This a Zombie?, Deadman Wonderland, and Manyu Hiken-cho. Im only unfamiliar with that last title.
Recently this year at the Game Developers Conference (GDC) in San Francisco, California, attendants were treated to a new tech demo entitled Kara(shown below). The video showcases what French developer Quantic Dream have been busy with since their 2009 blockbuster Heavy Rain.
The video portrays a female android being assembled while being questioned by an unnamed scientist behind the camera. As more of her appendages are bolted on, she starts to act. . .  unconventional, and lets just say things get emotionally intense quick.
Quantic Dream produced a similar tech demo in 2005 titled The Casting that showed off the developers high-end facial animation technology they would later use in Heavy Rain. Since The Casting had no connection to the 2009 game, we cant be sure what role Kara will play in Quantic Dreams next big title. All we can be sure of is it will look damn good.
Its been an interesting week for Assassins Creed III, starting with a few information leaks and spilling out into screenshots and box art and info aplenty. March 5th was always supposed to be a big day for the series, however, and here we are. Hot on the heels of the super great Far Cry 3 trailer, Ubisoft takes us to the Mohawk Valley circa 1775
PSBlog released a video documenting their hands-on time with the new Sly Cooper game. This game, made by Sanzaru Games, is the first game in the series not made by Sucker Punch. The game will feel familiar to veterans of the series, and features a number of new additions, like the ability to play as ancestors in Slys clan, set in different time periods, all with unique abilities (Sly Cooper meets Assassins Creed?). Sly will retain his own unique abilities, however, and some will be associated with a variety of outfits that he can wear. For instance, a Robin-Hood-esque outfit will contribute the ability to shoot traversable tight ropes across the map via a bow-and-arrow.
The debut trailer was such a slick work of live-action John Woo style gunplay that its hard to imagine a cooler way to have announced the rebirth of this shooting-and-driving-fueled adventure. But obviously we all would like to see if a trailer made up of gameplay can stand on its own two feet, and, well see for yourself.
The much gossiped about location of Assassins Creed III has just been announced.  Rumors were wandering around the internet for the last few days of the American Revolution. But moments ago Ubisoft confirmed that the American Revolution will indeed be the location of the apparent final installment to the Assassins Creed series.
with a trailer pointing to a rerelease of Jet Set Radio for PSN and XBLA.  This will coincide with their other Dreamcast rereleases like Sonic Adventure, Space Channel 5 and Sega Bass Fishing.  Back when Jet Set Radio was released, it was one of the highlights of the Dreamcast console.  Its a game that I believe holds up exceptionally well even today.
An awesome new trailer was released today for the upcoming zombie action game Lollipop Chainsaw. Honestly, this game seems fun as hell. It looks like bayonetta meets dead rising meets some game thats funnier than both.
Well ladies and gentlemen the moment we have been waiting for. Atlus and Arc System Works collaborative fighting game Persona 4: Ultimate in Mayonaka Arena renamed to simply Persona 4: Arena for the states is officially coming to PS3s and Xbox 360s this summer!
We figured it was coming to the states but it was a question of when rather than if. The game is already out in Japan on arcades and a console release in the summer as well so its good to know we wont be far behind our Japanese counterparts.
The game, which is a combined effort between Atlus Shin Megami Tensei team and Blazblue and Guilty Gear creators Arc System Works, is a fighting game with characters from Persona 4 and a few from Persona 3 going at each other. There is a story mode and the game is considered canon taking place after the events of the fourth game.
I was a little disappointed by the roster and Im hoping for a few extra characters in the console release (Cmon Adachi) but thats just me being greedy. What I expect is a neat story mode and a complex fighting system because those Arc System guys make some really tricky fighting games.
http://www.ininterrumpido.comli.com/435014/heavy-rain-se-presenta-un-nuevo-personaje-la-femme-fatale.html
lisonjar.webege.com